2022 1 Oz Silver $1 SUMMER AMERICAN EAGLE Gilded Colored Coin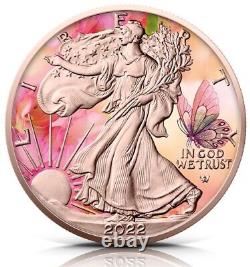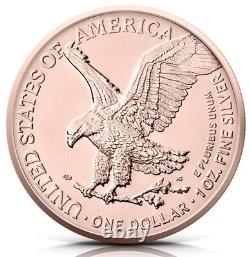 This Spectacular 1 Oz Silver Coin is Dedicated to SUMMER EAGLE celebrates the growth and abundance. Colorized and 24K Rose Gold Gilded. This Edition Of AMERICAN EAGLE Has Been Plated In Gold, Coloured And Ennobled.
Limited Mintage Of 500 Pieces Worldwide. Country: United States ###127482;###127480. Weight: 31.1g - 1 Oz. Finish: 24K ROSE GOLD PLATED N COLORED.