2000-w $10 Library Of Congress Gold/platinum Coin Pcgs Ms70 Us Vault Coll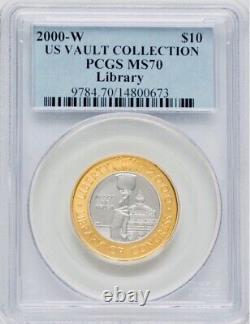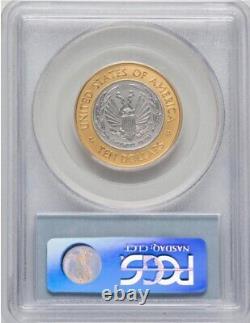 It features a gold outer ring w/ a platinum center - both with a fineness of 0.9 and a business strike type. This commemorative coin is graded MS 70 by PCGS and is uncirculated.
This coin is the first & ONLY Bi-Metallic coin that the US Mint has ever created! It has a KM number of 312 and a variety of Library of Congress. This is a great addition to any coin collection and a piece of history worth owning.